Hydroblasting Pro Tour Theros
PT Theros is in the books and I could not be happier about the results. While my personal performance was not my best (I finished one win outside of a money finish), Team Revolution as a whole had the best performance we've ever had. Three of our team members, Jeremy Dezani, Pierre Dagen, and Guillaume Wafo-Tapa finished in the Top 8, with Jeremy and Pierre meeting in the finals. We had very close to a 100% Day 2 percentage, with 12 out of 13 members making the cut, and more than 60% of us finished in the money.
Why did our team do so well? It's pretty simple. We had an awesome deck, predicted the metagame correctly, and had a great sideboard plan for our bad matchup. Today I'm going to talk about how and why our group decided on monoblue, the testing process, and how we came to our final list.
Why Monoblue?
Here's the deck we started with: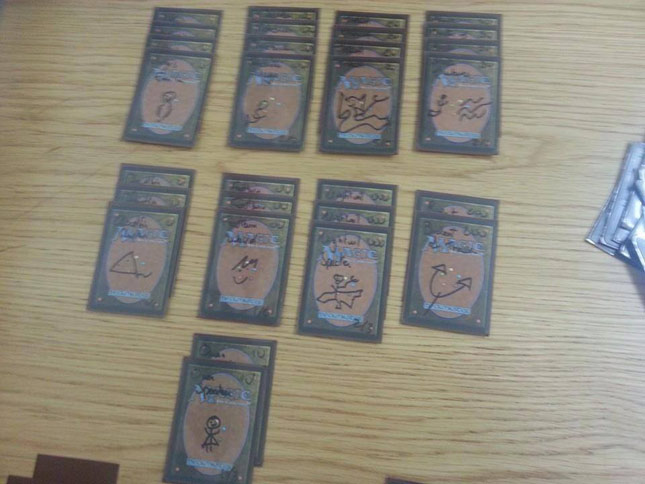 When I first looked at the monoblue list on paper, it looked like a complete joke. Judge's Familiar? Frostburn Weird? With situational cards like Tidebinder Mage and creatures that were just on the small side when compared to other beatdown decks, this deck looked like crap. Bident of Thassa seemed like a sweet card and reminded me of a Coastal Piracy deck I played back in Mercadian Masques era Standard: a monoblue deck with flying creatures like Rishadan Airship, Spiketail Hatchling, and Troublesome Spirit and free Counterspells like Thwart and Foil. In a Standard format dominated by powerful creatures, this monoblue deck looked like it wouldn't stand a chance.
Then I saw the deck in action. This deck is the ultimate curve out deck. Cloudfin Raptor into Tidebinder Mage into Nightveil Specter into Bident of Thassa was practically unbeatable, and Thassa was a huge unblockable creature that was nearly impossible to deal with outside of Detention Sphere. With all of the scrying in this deck, it was very easy to draw into the right permanents to turn Thassa into a creature. Master of Waves was just insane. Not only did it make an army of tokens, but the protection from red made this card great against most removal spells and creatures.
This deck seemed too good to be true. Most of the matchups were practically byes, especially green based aggro decks, which we were expecting a lot of at Pro Tour Theros. The problem came when we started testing against the control matchups and were consistently losing.
As good as Thassa is, she becomes bad if you don't have devotion. Against control decks such as Esper, they play enough removal every turn and it's very easy for them to turn your devotion off. One Supreme Verdict can really wreck you, and even if you are scrying every turn, you will have a really hard time recovering from a mass removal effect. Against Esper, you never want your games to go long, and sooner or later they will just cast a giant Sphinx's Revelation and the game will be over. AEtherling is also impossible for the monoblue deck to deal with.
I knew that I didn't want to play a deck that auto-lost to Esper. Esper was the best deck at Pro Tour Dragon's Maze and I knew that many players would prefer to play control at this Pro Tour even if it isn't the best deck (see Guillaume Wafo-Tapa). We began brainstorming some ideas to improve the matchup.
Everyone seemed to come to the same idea: add black to the deck for Thoughtseize. Splashing a color would give the deck a few more options as well. Doom Blade and Far // Away were other potential cards that would be easy to add to a deck with four Watery Graves and four Temple of Deceit. We sleeved up the black version with maindeck Thoughtseize and began testing the Esper matchup again.
Unfortunately, the Thoughtseizes ended up not being what we were looking for. The problem card is Supreme Verdict, and if they didn't have it in their hand, Thoughtseize was useless. Removing a Doom Blade from a hand that contained three other removal spells doesn't actually accomplish anything. After sideboard we added Duress as well, and that improved the matchup a little, but again, it really only mattered if you were removing either a Verdict or a Sphinx's Revelation.
To make matters worse, the nonbasic lands we added to the deck made our aggro matchups worse. We were taking unnecessary damage from Watery Graves and the Temples were awkward and slow. The black had to go.
We were back to square one. We had a deck that was extremely consistent and excellent against other creature decks, and the only unwinnable matchup was Esper. If we could solve that matchup, we knew that this would be the deck to play at the Pro Tour. The main reason why we were losing to Esper was that our creatures always died and Thassa was nothing but a three mana enchantment that didn't really do anything except for scry one every turn. We couldn't keep creatures on the battlefield, and we needed permanents with a lot of blue mana in their casting cost to increase our devotion. We had Bident of Thassa as a non-creature permanent that was difficult to remove, but Bident was extremely bad if you had no creatures. Then James Searles suggested Jace, Architect of Thought.
| Store | QTY | Price | |
| --- | --- | --- | --- |
| Mystic Realm | 1 | $0.99 | |
| Trade Up | 3 | $1.00 | |
| Kardboard Kaos | 1 | $1.38 | |
| oOOoOphidianMagic | 3 | $1.38 | |
| Exiled Games | 2 | $1.39 | |
| Gama Pro Demo | 4 | $1.39 | |
| The Rogue Games | 1 | $1.41 | |
| Leonin Dealer | 4 | $1.42 | |
| OnceUponAnUpkeep | 2 | $1.44 | |
| MagicMama | 2 | $1.44 | |
Jace, Architect of Thought was the card that was missing from the decklist. Planeswalkers are much more difficult to remove than creatures, so there is a reasonable chance that Jace would stay in play and keep Thassa in creature mode. Jace also protects itself very well by being a Cumber Stone, and with Thassa in play, if our opponent decides to attack and kill Jace, we are cracking back for much more damage. Jace also provides some crucial card advantage, which is exactly what we need against Esper. They don't have very many ways to remove it, and they definitely can't attack it. Jace is an all-star in the matchup.
We also tried Jace, Memory Adept. While not as good as Jace, Architect of Thought, it is still more Jaces for the Esper matchup. The problem with Jace Memory Adept is that unlike in the control mirror, Jace, Memory Adept is not an immediate threat. Milling our opponent for ten doesn't really do much, and you will usually have to activate Jace's 0 ability three or four times to win the game with him. Those three or four turns are huge for your opponent. With all of the card draw they play, they have plenty of time to find an answer. Alternatively, you can +1 Jace for a few turns which is slightly better, but you will not be able to out-card Esper by drawing only one card every turn. Overall I wasn't happy with Jace, Memory Adept.
Thursday night while walking back to our hostel from Player Registration, Raph suggested playing two AEtherlings in our sideboard instead of Jace, Memory Adept. I didn't really like the idea of playing AEtherling in a 24 land deck. We would never cast AEtherling with only six mana, as we would always want to keep one blue open, making AEtherling a seven drop. I would be down with playing one, but two was really pushing it. However, Raph's reasoning was sound, and the more I thought about it, the more I liked it.
Our blue deck can beat down fast, and the Esper player needs to use removal every turn to keep Thassa inactive. They run out of answers pretty quickly. We have Negate to stop their key spells like Sphinx's Revelation or timely Doom Blades. They are always under serious pressure. If you slam AEtherling on six, they may not even have an answer. They could be relying on Azorius Charm which doesn't stop AEtherling at all. We do a lot of damage early, and AEtherling can end the game in only one or two attacks.
If we played AEtherling, we would also board in a 25th land. This was an idea I liked. Mutavault was not that good against non-control decks, and sometimes Mutavault would make our draws very awkward. We always wanted UUU on turn three to cast Nightveil Specter, and sometimes you even wanted four blue on turn four or five in order to cast two double blue spells in the same turn. Playing four Mutavault made plays like that difficult at times. I loved the idea of moving the fourth Mutavault to the sideboard in order to play an extra Island to make our game one draws more consistent.
We see a lot of cards in our deck. With Jace, Architect of Thought and lots of scrying, we had reasonable control over when we would draw AEtherling. Playing two AEtherlings also meant that if we flipped one off of Jace, our opponent would always put it in a pile by itself. They would probably assume that we only played one in our deck and be happy when we took the two card pile and AEtherling got shipped to the bottom. They would likely play as if AEtherling wasn't happening and be in for a huge surprise when we played our second one. By the end of the night, I was sold on two AEtherling.
Most of our team decided to go with the two AEtherling plan, but some decided to stick with the Jace, Memory Adept. Pierre Dagen was one of the players who hated AEtherling. Just like I had first thought, he didn't want AEtherling to be stuck in his hand if he was on five mana, or worse, draw both of them early. Jeremy, however, did decide to go with the AEtherling plan.
I was feeling really good about the tournament on Thursday night. We had a great deck that was very under the radar, and we solved our worst matchup. Here's the deck I played at the Pro Tour.
We named the deck "Sea Life," after we found some sweet tokens at our hostel's tourist card advertising carousel.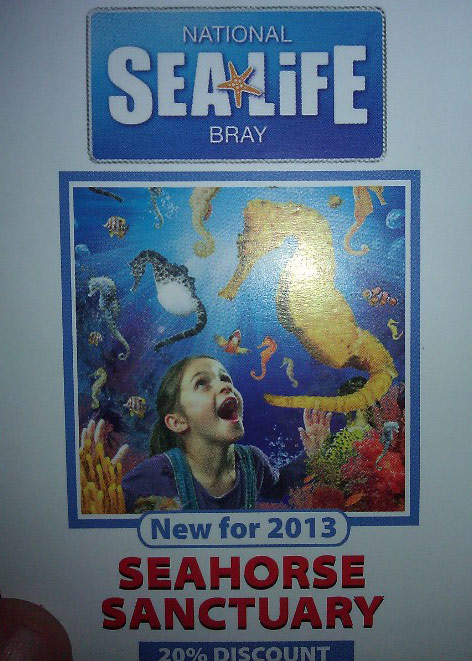 As you can see, there are only a few changes from our first list. Disperse got upgraded to the strictly better Cyclonic Rift. We very rarely wanted to bounce our own things, and the option to Overload the Rift made it the much better choice. We also added Rapid Hybridization as a one of. This card was great and I would have even considered adding a second one. Rapid Hybridization can kill any creature for only one blue. The 3/3 Frog Lizard that it leaves behind really isn't a threat to us and can even be tapped by Tidebinder Mage. Rapid Hybridization can also turn one of your guys into a 3/3. This can be in response to an opponent's removal spell or just to upgrade one of your smaller creatures and evolve your Cloudfin Raptor as a combat trick. It's also pretty cool that you can target Thassa with it and you get to keep Thassa and get a 3/3.
The card we had to cut to make room for Jace was Bident of Thassa. I hate to say it, but as cool as this card is, it's one of the worst cards in the deck. When it's good, you are probably winning that game without it, and when it's bad, it's really bad. It's a horrible topdeck after a Supreme Verdict, and it's terrible if your opponent's creatures are better than yours and you don't have Thassa. Sometimes this card can be awesome and we did decide to play it as a one-of. In fact, in one of my matches at the Pro Tour, I was playing against UW Control. I had a lot of creatures on the board including a Master of Waves with an army of elemental tokens and knew I was getting Wrathed next turn. I had topdecked Bident for my turn and slammed it down and drew six cards off of it. The following turn, my opponent did have the Verdict, but the damage was already done and I was able to easily win the game with my extra cards. Those cards were the only cards I drew off of Bident in the entire tournament. Overall, this card does nothing more often than not, and I'd rather have Jace, Architect of Thought almost every time.
Our sideboard plan for Control decks (Esper, UW, UWR, and even decks like BWR) was the following:
+1
Mutavault
+2
AEtherling
+3
Negate
+2
Jace, Architect of Thought
-4
Cloudfin Raptor
-2
Master of Waves
-1
Bident of Thassa
-1
Rapid Hybridization
This is of course depending on what you are facing. Masters aren't that good against control because they die to everything, but you may want them against UWR if they play a lot of burn. You may want to keep Rapid Hybridization in against a BWR deck with Obzedat. This is a rough sideboard plan and you need to use good judgment. Generally you never want Cloudfin Raptor or Bident of Thassa, and depending on how much removal they play, you may also want to cut some Judge's Familiars.
This sideboard plan was great. I used this plan against the UW, Esper, and BWR players I faced at the Pro Tour and while I lost all of the game ones, I was very favored in games two and three. AEtherling was amazing and with 25 lands, it was very easy to play lands one through seven, slam AEtherling, and win.
As for the rest of the sideboard, I was a huge fan of all of the cards except for Pithing Needle. We had Needle in there to deal with cards such as Xenegos, the Reveler, Polukranos, World Eater, and Domri Rade. I only drew Pithing Needle once at the Pro Tour. It was against a UB Control deck, and I named Ashiok, Nightmare Weaver. I had lost to Ashiok in game one after he milled a Master of Waves and cast it with his devotion on four. While the Needle was able to shut down his Ashiok in game two, he just cast his own Master of Waves (which took me by surprise), and I had no way to deal with it. With Pithing Needle, you are using a card to deal with another card, but you aren't advancing your own board. I don't really like that plan and the Needle is not really worth a slot in the deck.
Wall of Frost was insane for me. It adds two to your devotion and blocks everything. Usually your opponent will never be able to attack even if he has multiple creatures, because not being able to untap the blocked creature will set him too far back. If you also have a Jace in play with his +1 active, attacking is usually impossible.
Ratchet Bombs were there to deal with tokens in the GW deck and also for a card that this deck can't beat: Mistcutter Hydra. Obviously, a creature with protection from blue is unbeatable for this deck. We were actually expecting a lot more Mistcutter Hydras than there actually were, as all of our test decks had them in their sideboards and we felt that they were amazing against the control decks. I don't think you need Ratchet Bomb for the GW deck and while Mistcutter Hydra was not a big part of the metagame at Pro Tour Theros, it may be going forward. Ratchet Bomb is the only way we have to beat the Hydra.
Triton Tactics is the most interesting card in the sideboard. Its main purpose is to counter Anger of the Gods or an overloaded Mizzium Mortars. I never actually drew a Triton Tactics at the Pro Tour, but it would have been amazing against the red decks I faced. I think it's a great card with multiple uses. Your opponents are usually taken by surprise when this card is cast.
Our team wasn't expecting monoblue at the Pro Tour, so we didn't have any sideboard cards for it. We thought that we would be the only team playing our deck, but there were quite a few others. Team StarCity Games had ten of their players on the deck, and the Swedish team played it as well. This was the best deck at the Pro Tour. No one expected it at all, and it dominated the field.
Going forward, monoblue is going to be a Tier 1 deck in the metagame. Our team didn't play any sideboard cards for the mirror, but we definitely need to play some now. There are a few sideboard cards that I really like. Of course, there is the obvious choice, Gainsay, but there are a few other cards that may not be so obvious.
The first is Claustrophobia. This card is only ok against monoblue, as it really only stops one creature and doesn't even deal with Master of Waves tokens, but it is also very good against other creature decks. Playing this card gives you answers to different types of creatures, all while adding two blue to your devotion.
The other card I really like is Domestication. This card can steal opposing Nightveil Specters, a great card in the mirror, but it's also really good against Master of Waves. If you Domesticate a Master of Waves, not only do you kill all of their tokens, but you are also adding three devotion to your side. In addition, when you play your own Master of Waves, your tokens will be bigger and harder to kill. Here's how I'd build the deck going forward:
Jace, Architect of Thought was one of the best cards in the deck, and I feel good about moving a third one to the maindeck in favor of Bident of Thassa, a card that is not spectacular. Adding Jace frees up a sideboard slot so we can devote more cards to the mirror.
While I'd love to give more tips on playing the deck, I will have to leave that to my teammate, Raphael Levy. Look for his article on how to play the Monoblue Devotion deck on TCGplayer.com this week.
My next big event will be the TCGplayer Invitational in Columbus. If you're there, feel free to say hi. Thanks for reading!
Melissa DeTora Team Revolution @AllWeDoIsWinMTG on Twitter
www.facebook.com/melissa.detora
on Facebook